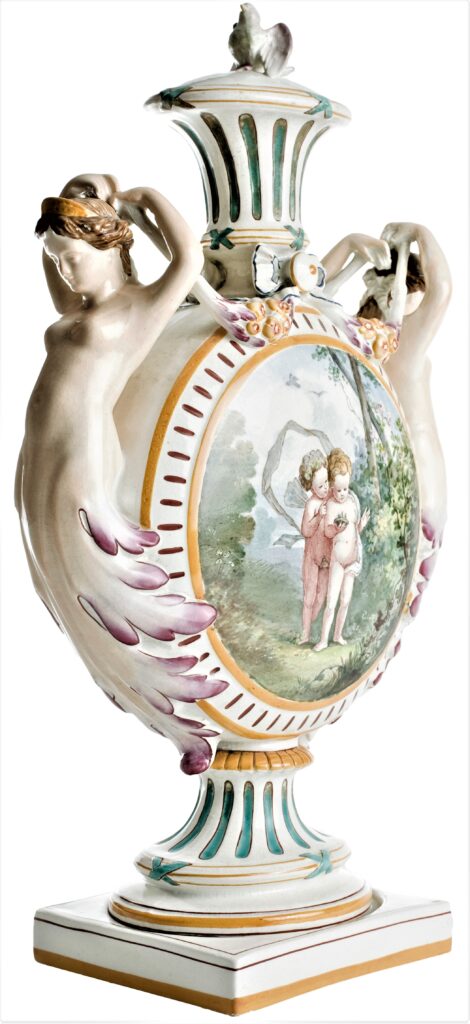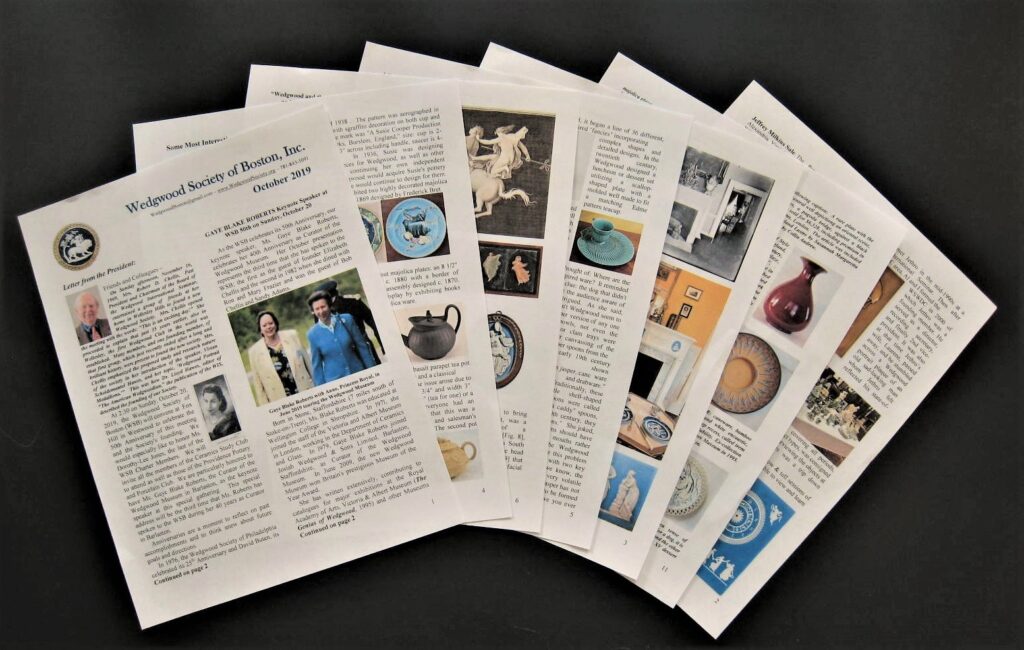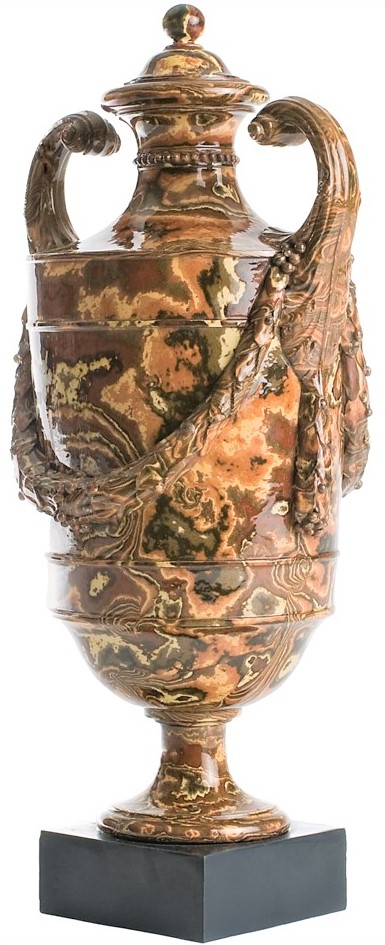 The WSB publishes a minimum of six annual WSB Newsletter issues, in full color, ranging from 6–12 pages packed with a variety of Wedgwood topics. They feature: original research articles; meeting summaries; announcements and reviews of auctions, shows, and exhibitions; Wedgwood factory / Museum activities; and more. Upon joining, new members are sent a welcome package with some available back issues. When you sign up on the Become A Member page, you have the option of receiving hardcopies through postal mail or electronically via email.
If you would like a sample copy of a past Newsletter, email your request to: wedgwoodboston@gmail.com. If you are already a member and seek to fill holes in your WSB Newsletter collection, enter the WSB Members Zone to make your request.
We welcome all Wedgwoodians, members or not, to contribute an article of Wedgwood interest for an upcoming Newsletter. Please contact editor Ron Frazier at wedgwoodboston@gmail.com.
Highlights of Last Newsletter
March, 2023
Dale Bowen Discussion Highlights, Part 1:
A fascinating, interactive Zoom talk with a former Wedgwood master potter and artisan. Look for part II in the May Newsletter.
Auction Analyses and Announcements
Coverage of results from the Nancy Ramage and Skinner sale and preview of the upcoming Skinner one.
Summer Social Preview
The WSB will hold its very first Summer Social in July for members only.