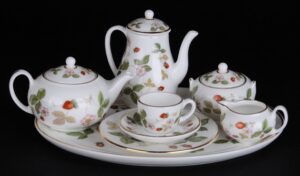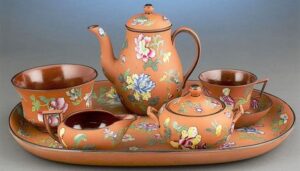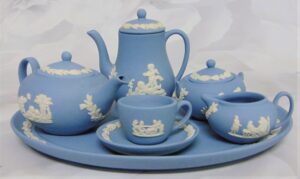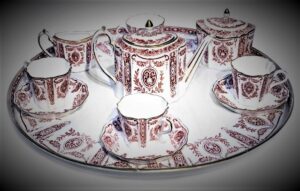 Please note that some of our lectures continue to be held via video conferencing and all members receive an email notice with the ZOOM link. Otherwise, in-person meetings are held in the greater Boston area and are free and open to the public, unless otherwise indicated.
Next Meeting
"The Ark": Wedgwood and European Refugees, 1933-1945
The WSB will host a fascinating lecture on Sunday, November 12, 2023, at 2:00 p.m. EST, via video-conferencing. Lecturer Michael Ruddy, archives assistant and cataloguer at the V&A Wedgwood Collection, Stoke-on-Trent. England, will present "The Ark": Wedgwood and European Refugees, 1933-1945". Michael holds a MA in museum studies from the University of Leicester and earned his BA in history from the University of Derby.
Between 1933-1945, thousands of European refugees escaping Nazi persecution sought refuge in Britain. Due to an apathetic British Government, assistance for refugees was the responsibility of individuals, organizations, and businesses, such as Wedgwood. Unfortunately, their efforts have remained unexplored as have the stories of those arriving into their care. Through archival material and collections of the V&A Wedgwood Collection, this talk will reveal how the Wedgwood family and company worked resolutely to help those being oppressed across central Europe.
Members, please visit the "Members Zone" for Zoom link to be posted a week prior to the meeting. If you are not a member and would like to join us for this lecture, we welcome you to join the WSB. Click onto: https://wedgwoodsociety.org/membership/
Meeting and Lecture Schedule
2023-2024 Program
Sunday, September 17, 2023 at 2:00 P.M.  Members' Participation: "Annual Wedgwood Bits & Pieces"; to be held in-person at the Dedham Museum and Archives, Dedham, MA
Sunday, November 12, 2023 at 2:00 P.M.  Michael Ruddy, V&A archives: "The Ark" Wedgwood and European Refugees, 1933-1945; to be held via Zoom 
Sunday, January 14, 2024 at 2:00 P.M.  Adele Barnett, founder WSWDC: "Shell-Shock: Centuries of Wedgwood Shell Fancying"; to be held via Zoom
Sunday, March 10, 2024 at 2:00 P.M.  Aileen Dawson, former British Museum curator: "Wedgwood and Royalty"; to be held via Zoom
Sunday, May 19, 2024 at 2:00 P.M.  The Elizabeth Chellis Memorial Lecture: Angelika Kuettner, Colonial Williamsburg ceramics curator: "Wedgwood in Virginia: Above and Below Ground"; and Annual General Meeting; to be held via Zoom
Sunday, July 14, 2024.  Members & Guests Participation: "Annual Summer Social"; to be held in-person at a venue t/b/d
Highlights from Previous Meetings
The first Summer Social
The first annual WSB Summer Social was held Sunday, July 16, 2023, in York, Maine. Members and their guests enjoyed a three-part program comprised of visits to two significant private Wedgwood collections at the homes of members Adele & Alan Barnett and Barbara Hansen, along with a lobster/clambake at Foster's. Prizes were awarded and despite the rain, a good time was had by all who made the trek from six different states as far away as Maryland. Stay tuned for details on the 2024 event.
Wörlitz by Harwood Johnson
Having visited Wörlitz in Germany, Woody Johnson shared the history and images of the Wedgwood objects acquired by Leopold III Friedrich Franz, Prince von Anhalt-Dessau (1740–1817). The 18th century palace and its collections still stand intact to this day. The example here is a pair of Wedgwood & Bentley variegated vases on basalt plinths.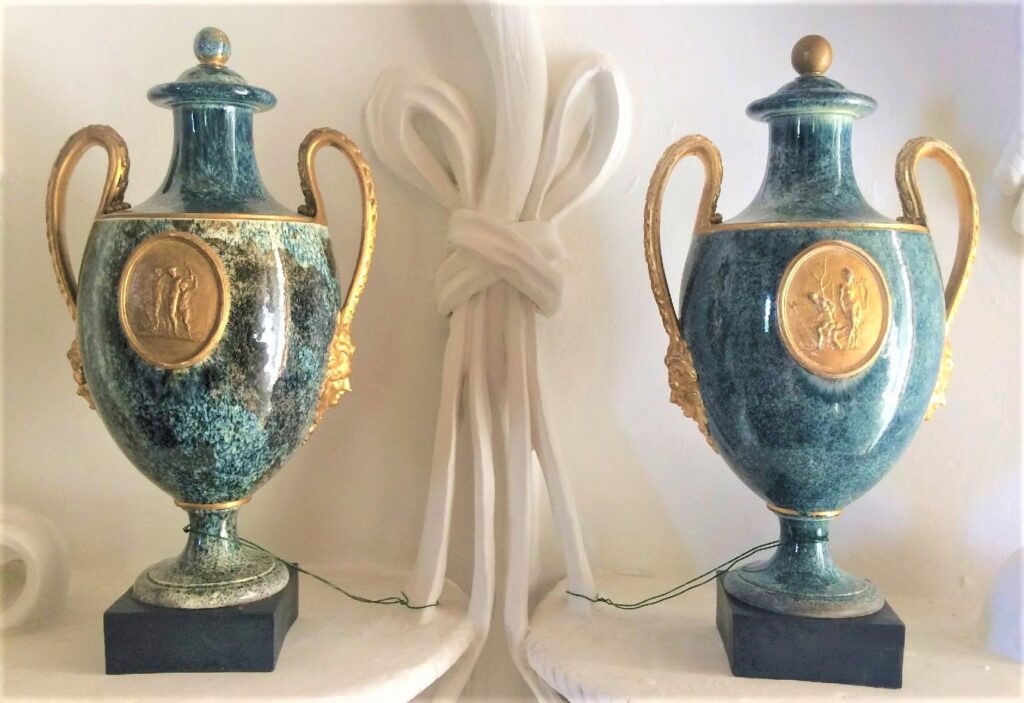 Classic Black by Brian Gallagher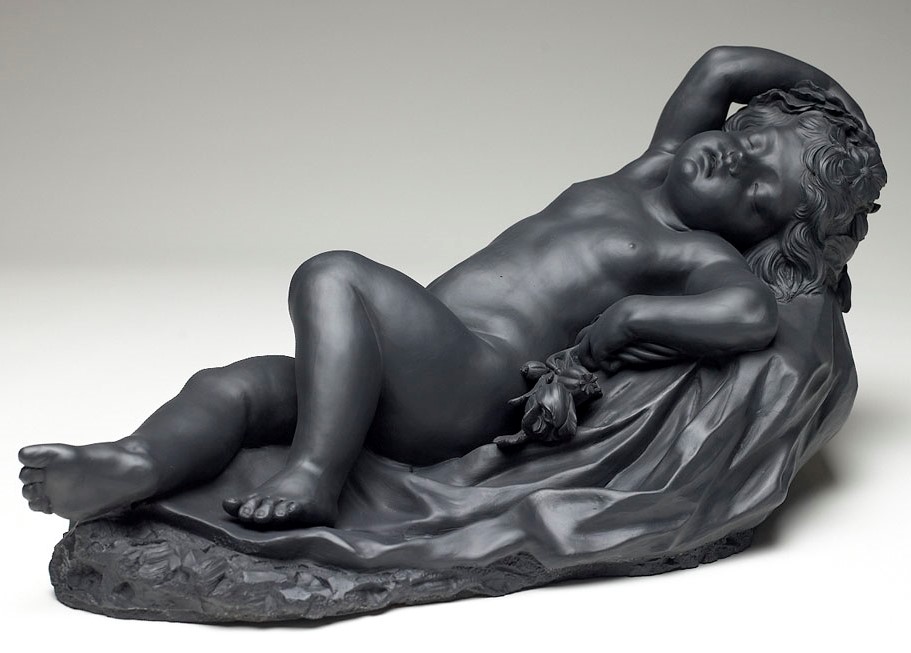 Curator Brian Gallagher of the Mint Museum, Charlotte, N.C., presented "Classic Black: The Basalt Sculpture of Wedgwood and His Contemporaries," an exhibit he staged along with an accompanying book. Shown here is Somnus (the sleeping baby).