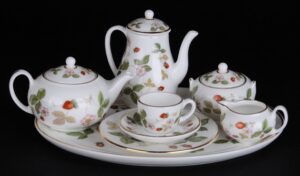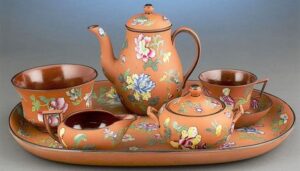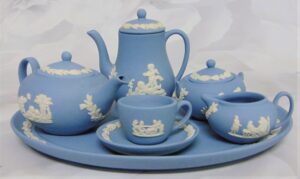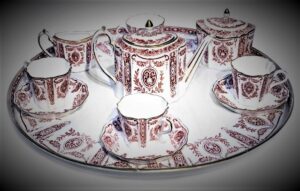 Please note that some of our lectures continue to be held via video conferencing and all members receive an email notice with the ZOOM link. Otherwise, in-person meetings are held in the greater Boston area and are free and open to the public, unless otherwise indicated.
Next Meeting
The Eleanor Coade – Josiah Wedgwood Connection
On Sunday, May 21, 2023, at 2:00 p.m. DST, the WSB will host via video-conferencing, "Who Was Eleanor Coade? Why Do We Care About Her? And, What Is The Connection To Josiah Wedgwood?", a lecture presented by Peggy Kerner, historian, collector, and WSB board director. Today, it is not unusual for young girls to grow up expecting to own their own business or head a corporation. But, in the 18th century there were extremely few women in the business world, and even fewer owned their own businesses. Learn what made Eleanor Coade an exception and how this ties in with Wedgwood.
Peggy, with a BS degree in chemistry and a MS in computer science, is a Wedgwood scholar, serves on several related boards, and has delivered numerous lectures to such organizations. She is also the WSB webmaster.
This session, representing the annual Elizabeth Chellis Memorial Lecture, will also include the Annual General Meeting.
If you are not a member and wish to enjoy this and future meetings and newsletters, we welcome you to join the WSB. Visit our website and the Become a Member page.
Meeting and Lecture Schedule
2022-2023 Program
Sunday September 18, 2022 at 2:00 P.M. Members' Participation: "Annual Wedgwood Bits & Pieces"; to be held in-person at the Dedham Museum and Archives, Dedham, MA
Sunday, November 13, 2022 at 2:00 P.M. Liz Collins: "A Love Affair with Wedgwood Through the Generations"; to be held via Zoom
Sunday, January 15, 2023 at 2:00 P.M. Dale Bowen, former Wedgwood Master Potter: "My Works at Wedgwood and Beyond: A Discussion with Dale Bowen"; to be held via Zoom
Sunday, March 12, 2023 at 2:00 P.M. Rebecca Klarner, Assistant Curator, V&A Wedgwood Museum: "Norman Wilson at Wedgwood"; to be held via Zoom
Sunday, May 21, 2023 at 2:00 P.M. The Elizabeth Chellis Memorial Lecture: Peggy Kerner: "Who Was Eleanor Coade and What is Her Connection to Josiah Wedgwood"; and Annual General Meeting; to be held via Zoom
Sunday, July 16, 2023 at 1:00 P.M. Members & Guest Participation: "Annual Summer Social"; to be held in York, Maine, featuring a lobster/clam bake and visits to two private Wedgwood collections.
Highlights from Previous Meetings
Bits and Pieces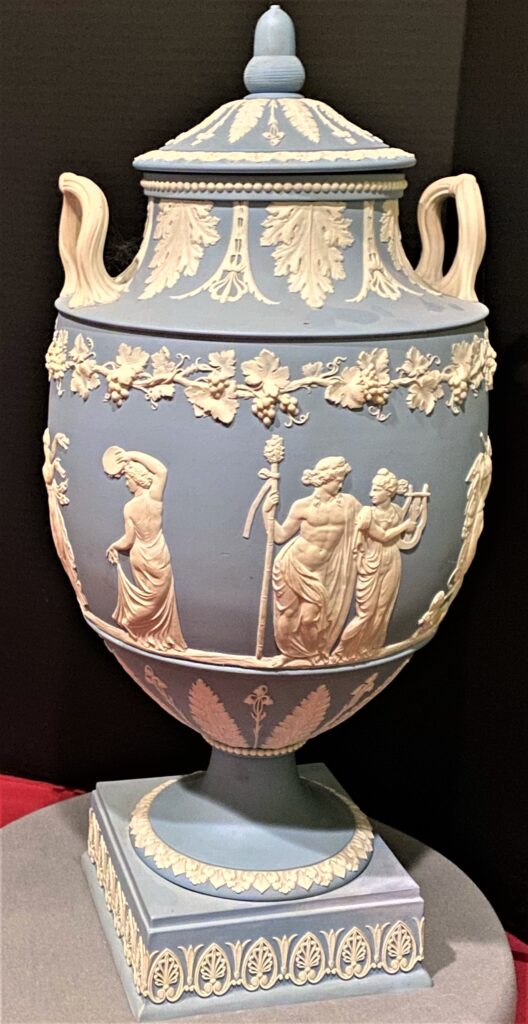 One of the most-attended meetings each year is the WSB "Bits & Pieces" session. Members have the opportunity to display and discuss a Wedgwood object or two from their collection. Sometimes there is a theme focus, other times it's a most recent acquisition or simply a favorite piece. Shown here is an example which represents the largest Wedgwood object in one WSB member's collection. This c. 1895 Mountbatten Vase stands at more than 24″ tall.
Wörlitz by Harwood Johnson
Having visited Wörlitz in Germany, Woody Johnson shared the history and images of the Wedgwood objects acquired by Leopold III Friedrich Franz, Prince von Anhalt-Dessau (1740–1817). The 18th century palace and its collections still stand intact to this day. The example here is a pair of Wedgwood & Bentley variegated vases on basalt plinths.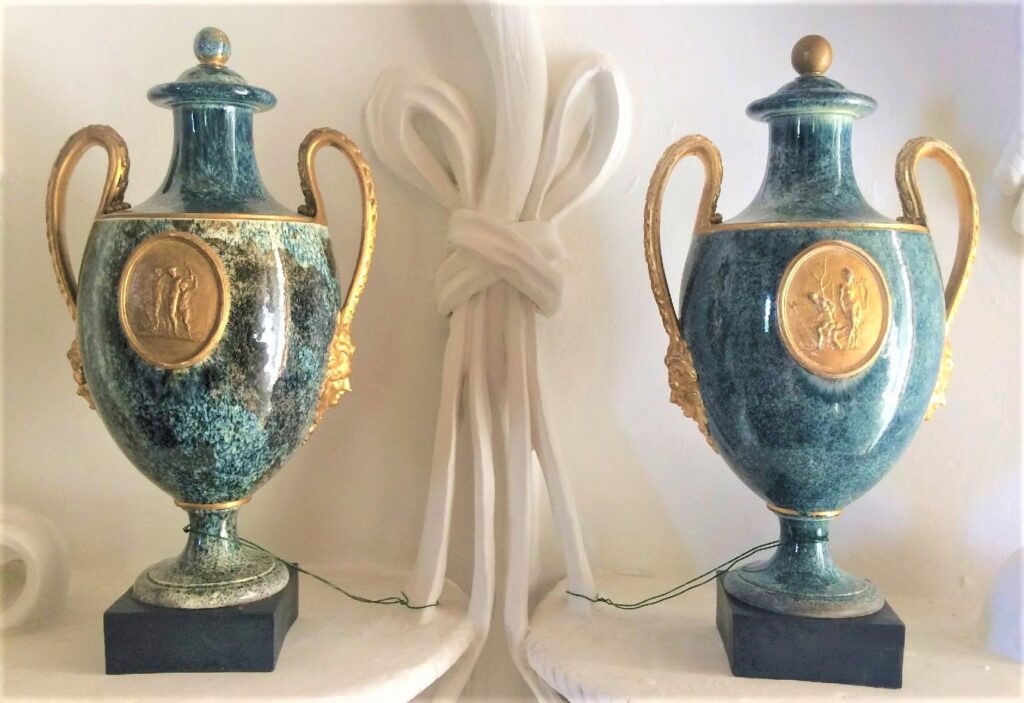 Classic Black by Brian Gallagher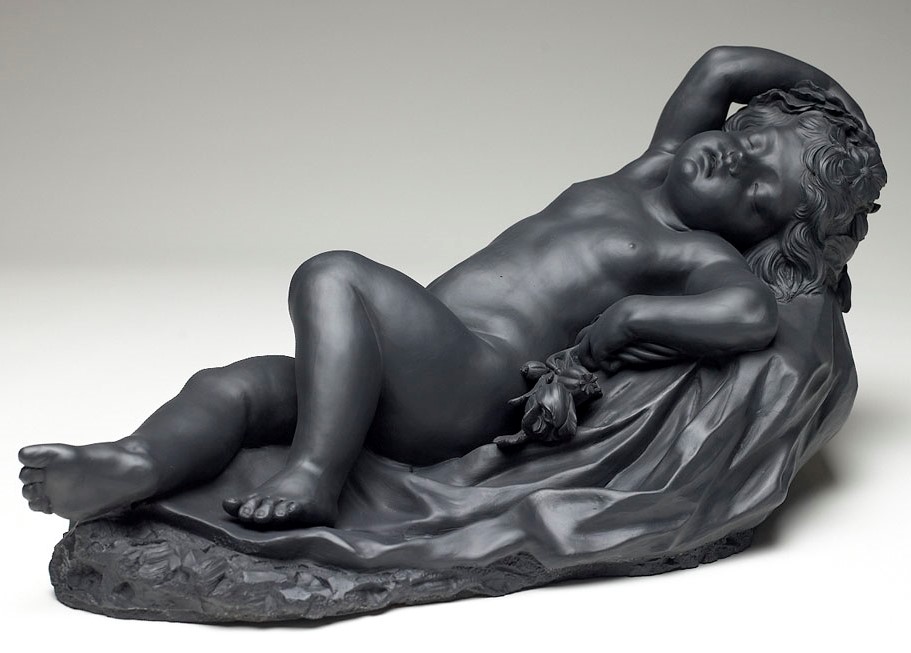 Curator Brian Gallagher of the Mint Museum, Charlotte, N.C., presented "Classic Black: The Basalt Sculpture of Wedgwood and His Contemporaries," an exhibit he staged along with an accompanying book. Shown here is Somnus (the sleeping baby).