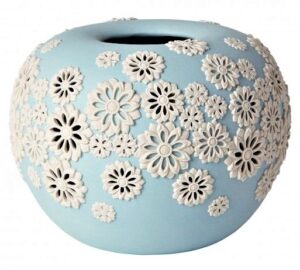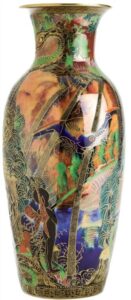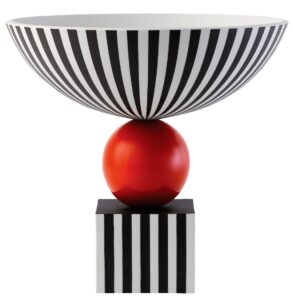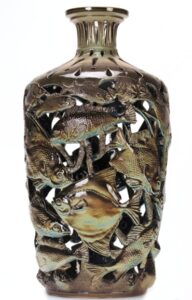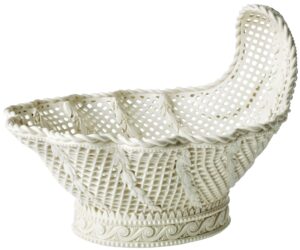 Keep in-the-know regarding Wedgwood-related events and other news-you-can-use. And if you are aware of current activity on the Wedgwood topic that you'd like to share and have posted here, please email wsbbarnett48@gmail.com.
Current Auctions & Results
"All The Variety and Perfection": Rubins Part II Wedgwood Auction Highlights
Early, modern, rare, and unusual objects were offered for sale at the second round of auctions on the Suzanne & Ellis Rubin Wedgwood collection. Freeman's Auction of Philadelphia presented 148 lots on July 12, 2023, and once again spanned the history of Wedgwood production from the 18th to the 21st centuries. And as is often the case the prices realized ranged from well above estimate to passed.
Below are some highlights and the prices shown include the 26% buyer's premium.
-Encaustic Basalt Bell Krater Wine Cooler: c1790, 12" h: $10,080
-Light Blue Jasper Borghese Vase: early 19th c, 19" h: $7560
-Pair Encaustic Rosso Antico Vases:1860s, 12" h: $12,600
-Majolica Condiment Set: c1870, 6 ¾" dia.: $5365
-Harry Barnard Vases: late 19th c,15" h: $945
-Fairyland Lustre "Ghostly Wood" Vase:c1925,11 ¼" h: $15,120
-Fairyland Lustre Brooch: c1920, 2 1/8" dia.: $630
-Basalt Roundel of Josiah Wedgwood: 2000s,17 3/8" dia.: $1890
To view the entire auction results visit: https://www.freemansauction.com/auction/1776-all-the-variety-and-perfection-the-wedgwood-collection-of-dr-ellis-f-rubin-suzanne-borow-rubin/?au=5690&g=1
Upcoming Exhibitions & Reviews
Antiques Shows
Current Publications
Newsworthy Bits & Bytes
Members' Choices