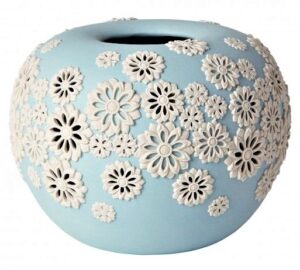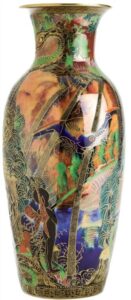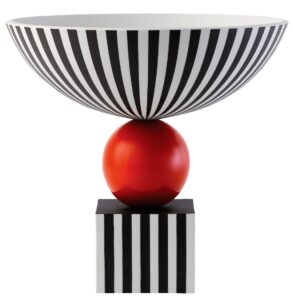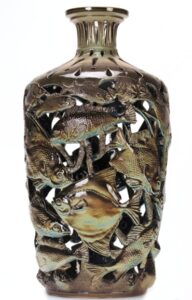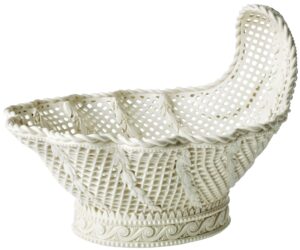 Keep in-the-know regarding Wedgwood-related events and other news-you-can-use. And if you are aware of current activity on the Wedgwood topic that you'd like to share and have posted here, please email wsbbarnett48@gmail.com.
Current Exhibitions & Reviews
None to show at the moment.
Upcoming Auctions & Results
The Ramage Collection at Potomack

The important collection of Nancy and Andrew Ramage of Ithaca, NY, will be offered at Potomack Auctions on Tuesday, January 31, at 10:00 a.m. The sale consists of 275 lots (some with multiple items), including many lots of Wedgwood, American art pottery, British studio pottery, including Michael Cardew; Japanese masters including Hamada and Shimaoka; Nigerian potters, including Ladi Kwali, Chinese pottery, etc. Dr. Nancy Ramage, author and lecturer,  is a renowned scholar in this arena and in antiquities in general. For more information visit: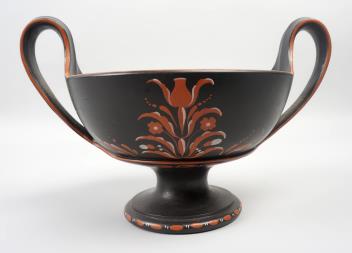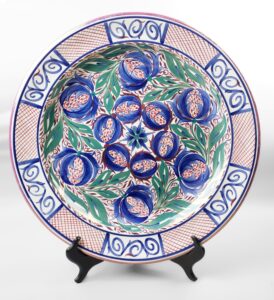 All the Variety and Perfection: The Wedgwood Collection of Dr. Ellis F. Rubin & Suzanne Borow Rubin

Freeman's of Philadelphia will host the sale of Ellis and Suzanne Rubin's far-reaching collection of ceramics. Spanning the entire history of Wedgwood production from Wedgwood & Bentley to the 21st century, and complemented by fine examples by various modern and contemporary ceramic artists, the impressive and important collection will be presented across multiple sales. The first single-owner auction of Wedgwood is scheduled for Wednesday, February 15, and additional property will be offered as single-owner sections in departmental sales throughout Freeman's winter/spring 2023 auction season. Featuring early creamware, Black Basalt, iconic Jasperware, Fairyland Lustre, and compelling studio forms, the sale celebrates the pottery, and is a testament to the Rubins' decades-long contribution to the Wedgwood collecting community.
Auction February 15, 2023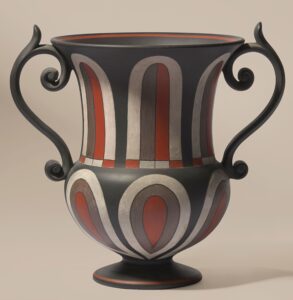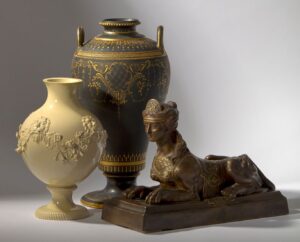 Exhibition February 9-14
The sale will be held in-gallery, as well as by phone, absentee, and online bidding.
Contact: Tim Andreadis, 1-267-414-1215
tandreadis@freemansauctions.com
For more information visit: https://www.freemansauction.com
Bonhams-Skinner December Sale Highlights
Bonhams-Skinner December 2022 online sale of British Pottery and Porcelain included 85 lots of Wedgwood, many of them with multiple pieces. Our review usually includes an analysis of hammer prices as compared with pre-sale stated estimates. However, with Bonhams adaptation of Skinner into its website format, that data disappears upon sale, as does ease of general navigation and search options.
Here are some highlights. Prices include the now 27.5% buyer's premium. Visit: https://www.bonhams.com/auction/28204/british-pottery-and-porcelain/?query=wedgwood to view all the results.
– Pr Green Jasper Classical Figures on Stands: late 18th C; 7 ¼" h: $2805

– Dark Blue Jasper Freeform Jug: late 19th C; 10" h: $2295

– Harry Barnard Creamware Tankard: late 19th C; 4" h: $510

– Marsden Ware Vase: c1885; 12 5/8" h: $153

– 7 Miniature Lustre Items: c1920: $1448

– Fairyland Lustre Elves on a Bridge Plate: c1925; 10 5/8" dia: $4080
Antiques Shows
Current Publications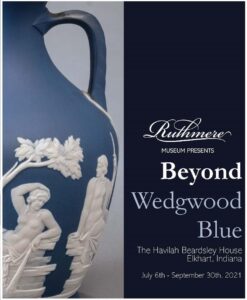 Beyond Wedgwood Blue
The Ruthmere Museum in Indiana held an exhibition, "Beyond Wedgwood Blue". Now available is a catalogue that features highlights of the exhibit and the history of Wedgwood. Visit: http://ruthmere.wildapricot.org/Exhibit-Catalogues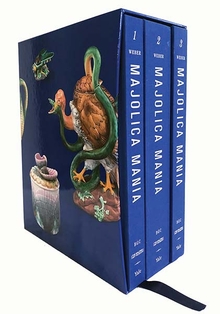 Majolica Mania: Transatlantic Pottery in England and the United States, 1850–1915
The examples in this publication, to include Wedgwood, reflect a range of 19th-century preoccupations, from botany and zoology to popular humor and the macabre, and demonstrate wares used in domestic settings to monumental pieces. Purchase at Yale University Press
The Radical Potter: The Life and Times of Josiah Wedgwood
by Tristram Hunt
A scintillating biography of Josiah Wedgwood, the celebrated eighteenth-century potter, entrepreneur, and abolitionist. Purchase on Amazon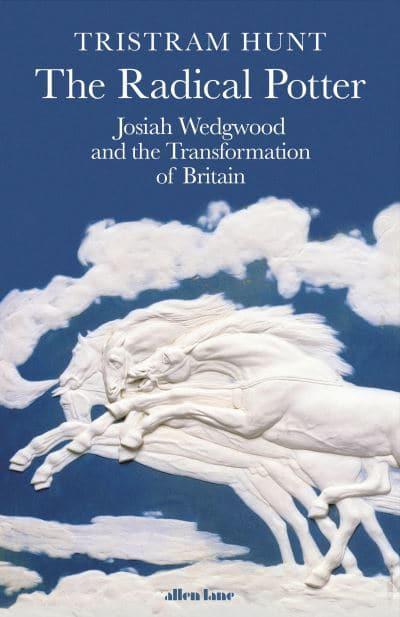 Newsworthy Bits & Bytes
The loss of a Wedgwood legend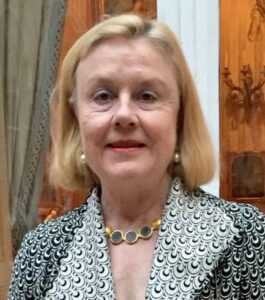 The Wedgwood Society of Boston is saddened to learn of the recent death of Diana Edwards, author and 18th century ceramics expert. Diana lectured on the subject of Wedgwood and British contemporaries worldwide.
You can read her full obituary from the Baltimore Sun here:
Spectacular V&A Wedgwood Addition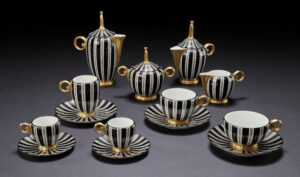 The V&A Wedgwood Museum has just made an exciting new acquisition of this glamorous 'Campanula' tea and coffee set designed by Paul Follot (1877-1941) for Wedgwood in 1923, accompanied by the design drawings. The set was previously owned by fashion designer Karl Lagerfeld who was the director of Chanel until his death in 2019 and was acquired from his estate. It is a rare and unusual example of Paul Follot's designs for Wedgwood, and a wonderful example of the Wedgwood company's tradition of working with innovative artists to create their designs.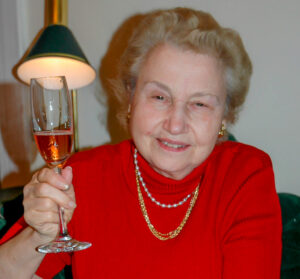 Remembering a friend: Dorothy-Lee Jones Ward
We are most saddened to learn of the death of Dorothy-Lee Jones Ward (January 11, 1927 – August 4, 2022), of Sebago Lake, Maine, and Wellesley, Mass. A WSB past president as well as that of WIS, she was a most gracious lady and Wedgwood legend, serving as mentor to many of us. Her love and expertise was also in the field of glass, as an antiques dealer, and later the founder of the Jones Museum of Glass and Ceramics in Maine. You may find the complete obituary here. A memorial service will be held at Doherty's Funeral Home, 477 Washington St., Wellesley, Mass., on Thursday, September 22, 2022 at 1 pm.
Members' Choices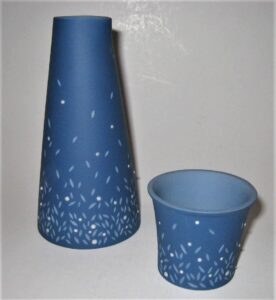 Submitted by Adele Barnett

This Sake set was created by Wedgwood's former potter, Dale Bowen, an artisan known mostly for his Sgraffito and Pate-sur-Pate style in 21st century ceramics. Made in solid pale blue jasper and dipped in midnight blue slip, it is then incised to simulate grains of rice and accented with dots of white slip. Made in 2004 for the Japanese market, I acquired this at the then retail store of Wedgwood headquarters, in Barlaston, England.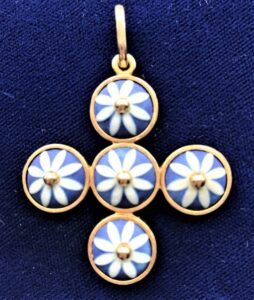 Submitted by Liz Collins
This c1800 Wedgwood blue and white Jasper pendant in the form of a cross, backed with metal, was given to me by my grandparents Captain Edward and Anne Holdstock, who were also my godparents, the day I was confirmed. It was purchased in June 1962 at D.M.P. Manheim, an antiques dealer at the time, located on 57th street in New York City.