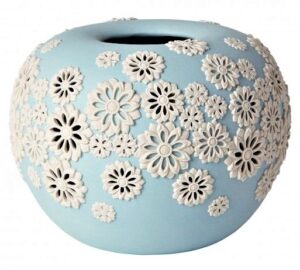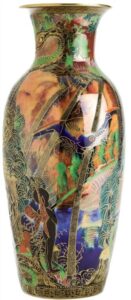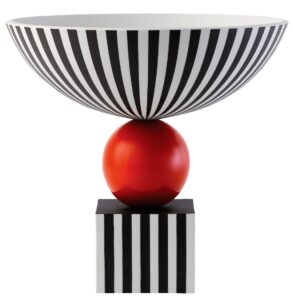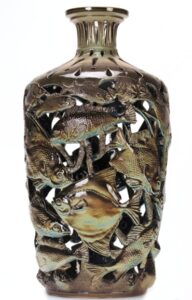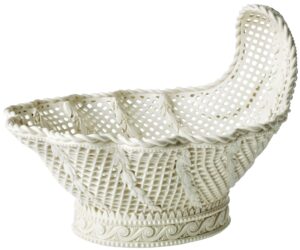 Keep in-the-know regarding Wedgwood-related events and other news-you-can-use. And if you are aware of current activity on the Wedgwood topic that you'd like to share and have posted here, please email wsbbarnett48@gmail.com.
Current Auctions & Results
Wedgwood Collection of Betty Issod Auction Part I Highlights
The sale of the first part of Betty Issod's Wedgwood collection took place at Lion and Unicorn in Florida on February 19th. Consisting of 352 lots, it ranged from five-digit Fairyland Lustreware to $1 books, and took the auctioneers seven hours of patient bidding to complete. While many of the descriptions were either incomplete or incorrect, the time and effort, along with every lot a single-object-only (no multiples regardless of value), it seemed to have paid off. Betty, 98, of Wisconsin and Florida, was a Fairyland expert and dealer of Wedgwood in general. While this auction offered 53 pieces of spectacular Fairyland and ordinary lustres by Daisy Makeig-Jones, along with some important basalt pieces, it also included modern jasper trinkets, some of which realized outrageous prices. One such example, the 1976 Washington medallion pill box, usually found on eBay for $40, hammered at $500.
Below are some highlights. Note that the prices do not include the 25% buyer's premium, taxes and other fees.
-Fairyland Flame Vase: c1920; 11 1/2" h: $18,000
-Fairyland Cat & Mouse Lidded Vase: c1920; 11 1/4" h: $5,000
-Fairyland Spiderweb Brooch: c1920; 2" dia.: $2,500
-Basalt Dolphin Salt: 19th C; 5" h: $475
-Basalt Bacchus & Faun Statue: 19th C; 18" h: $3,000
-Brown Jasper Moon Flask: early 20th C; 5 1/2" h: $1,700
-Sky Plateau II by Glenys Barton: 1977; 9 3/4" dia.: $2,200
-Queen's Ware Toothpick Holder: (described as made 1890, but is 1930s); 2 1/4" h: $300
-Washington Jasper Medallion on Silver Box: 1976; 1 1/2" dia.: $500
-Bone China Shell Comport: c1894; 7 1/2" h: $550
-Earthenware Sunflower Oil Lamp: 19th C; 16" h: $1,300
-Six-pc Variation Geometric Designs Plates by Eduardo Paolozzi: 1979; 10 1/2" dia.: $2,000
To view the results of the entire sale, visit the Lion & Unicorn website.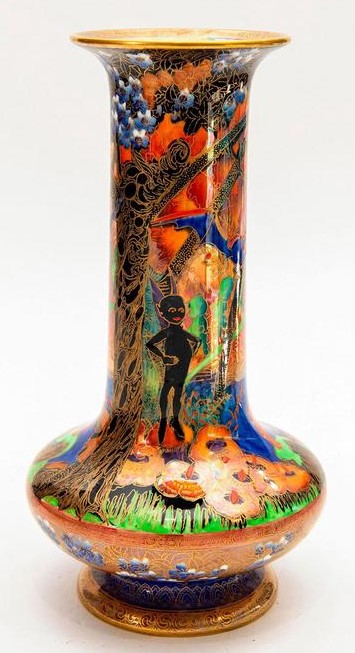 .
Upcoming Exhibitions & Reviews
Antiques Shows
Current Publications
Newsworthy Bits & Bytes
Members' Choices