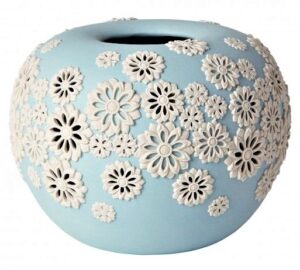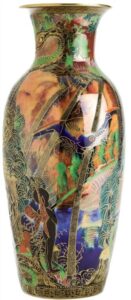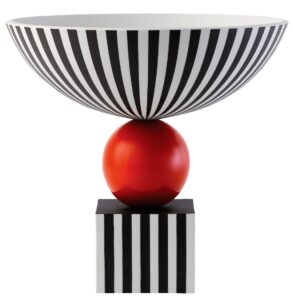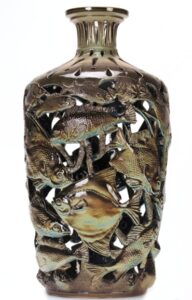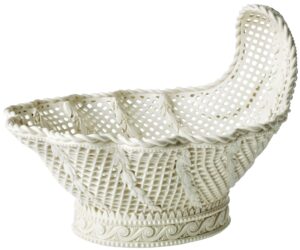 Keep in-the-know regarding Wedgwood-related events and other news-you-can-use. And if you are aware of current activity on the Wedgwood topic that you'd like to share and have posted here, please email wsbbarnett48@gmail.com.
Current Exhibitions & Reviews
Upcoming Auctions & Results
Bonhams Skinner April 2022 Sale Highlights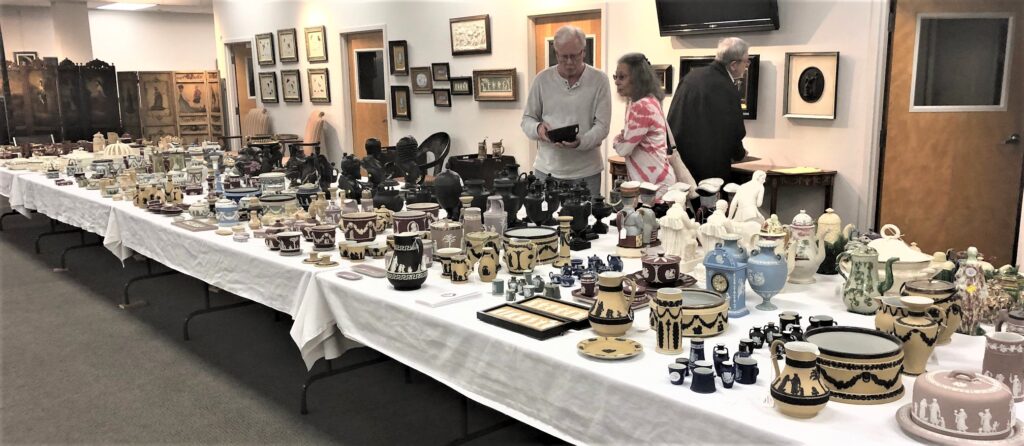 The European Décor & Design auction, that included 195 lots of Wedgwood, took place in a timed online format on April 12th. Primarily from the collections of Glen Haimes of New York and Norm & Romaine Jacobs of California, nearly half the lots comprised multiple pieces, designed more for dealers than collectors.
Of all the categories of Wedgwood represented, crimson jasper dip continues to hold its value, while the yellow with black relief did not produce the results expected. Fairyland Lustre was strong, and clearly there is a market for bin labels! Below a few highlights. The entire sale results can be viewed at Skinner Auctions.
Staffordshire Creamware Melon Teapot, attributed to Wedgwood, c1766: $9500 (est. $1000-2000)
Basalt Dolphin Incense Burner, 19th c, 5": $1100 (est. $300-500)
Yellow Dip Jasper w/ black Vase, c1930, 10": $75 (est. $150-250)
16 Creamware & Biscuit Bin Labels, 19th c: $900 (est.$200-400)
Golconda Vase, late 19th c, 16": $1100 (est.$500-700)
Fairyland Lustre Melba Bowl, c1925, 8": $2300 (est. $1200-1800)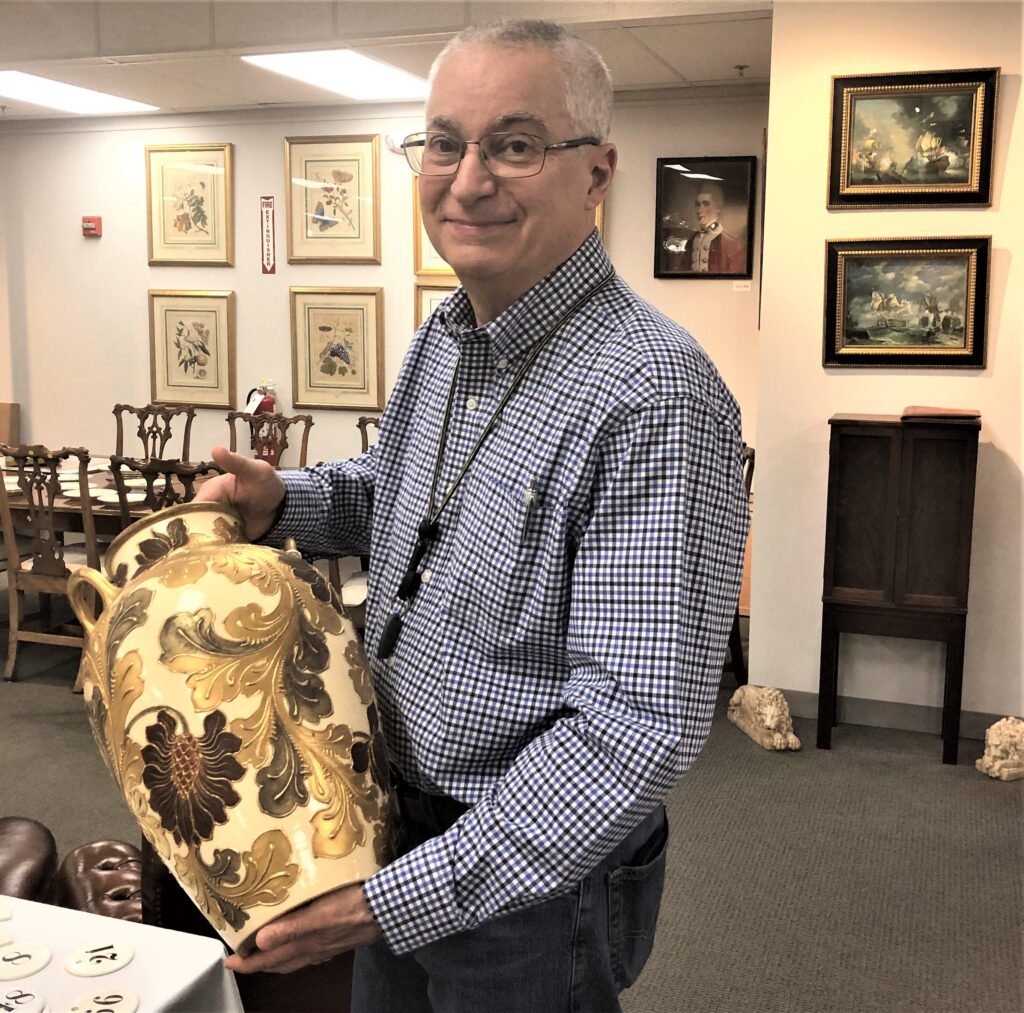 Bonhams Skinner Upcoming Wedgwood Sale
Watch this page for details on the summer Wedgwood auction, along with a special Discovery sale featuring the blue jasper collection of the late Michael & Naomi Herman of N.Y. Visit: BonhamsSkinner Auctions.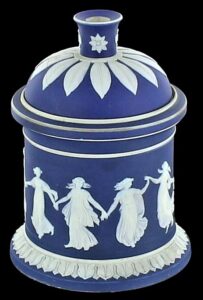 Upcoming Antiques Shows
Current Publications
Newsworthy Bits & Bytes
Members' Choices